UMass Permaculture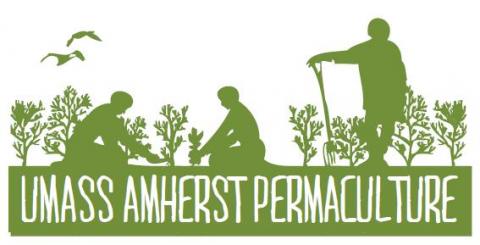 The UMass Permaculture Initiative is changing the way students interact with their food and surroundings with the creation of on-campus permaculture gardens. Started in 2010, this initiative has brought together students from all academic realms, as well as faculty, staff, and community members to convert underutilized grass lawns on the campus into edible, educational, and biodiverse gardens. The Franklin Permaculture Garden, located on a quarter-acre plot adjacent to Franklin Dining Commons, is one of the first student-led permaculture gardens on a public university campus in the nation that supplies food directly to its campus dining services.
The UMass Permaculture Initiative in a nutshell
Through our gardens, courses, and annual conference, UMass Permaculture provides empowering and hands-on learning opportunities, beautiful gathering and educational space for volunteers, classes, groups, and community events, as well as fresh, organic, super local produce for the Dining Commons, while serving as a source of inspiration and replicable model for communities and institutions worldwide. Since the first garden at Franklin, we have expanded to 4 permaculture gardens on the UMass campus and 2 at local elementary schools. Our gardens are designed and implemented by the student-facilitated Permaculture Committee, in which students engage and educate themselves and their peers about permaculture and sustainable living. At our annual Revisioning Sustainability Conference, change-makers from across the country and beyond come together to re-envision sustainability, focusing on our human potential to move beyond sustainability towards regeneration, and recognizing campuses as key leverage points for solving some of the world's most pressing issues.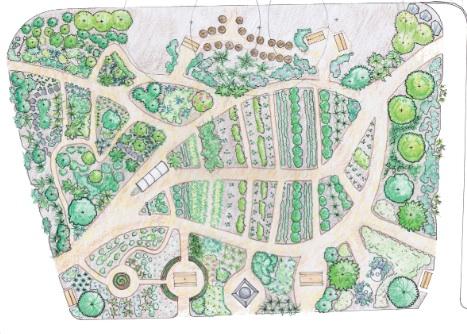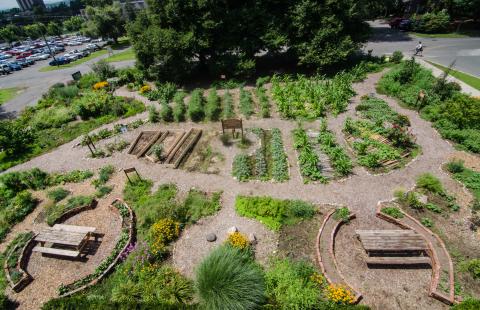 What is permaculture?
In short, permaculture is a merger of the words "permanent" and "agriculture" and a vision for creating a more sustainable world. Permaculture is a regenerative design system that involves people working together to create ecological and edible landscapes, low-impact buildings, and sustainable communities and economies. It is based on thoughtful observation of the patterns and relationships found in nature, providing a set of ethics and principles to help us transition our communities, campuses, and our culture to become truly sustainable.
This documentary series gives us a chance to tell our story in an engaging way in the hopes of spreading the word about the transformative power of permaculture. This documentary demonstrates that our permaculture initiative is not just about growing food, but more importantly about growing community and changing paradigms.
Many thanks to Grant Guiliano (Adaptive Media www.AdaptiveNOW.com) for his hard work to create this artfully designed documentary series.
---
UMass Permaculture at a Glance
Gardens: Since the initial student proposal in 2009, the UMass Permaculture Initiative has created 4 edible, educational, and biodiverse permaculture gardens on campus. Starting with our flagship Franklin permaculture garden, we transformed the 12,000 ft2 grass lawn into a beautiful and highly productive garden. The following year we demonstrated the regenerative capacity of permaculture with the Berkshire Garden, located on a formerly degraded, barren, eroded piece of land, converting it into a healthy, inviting edible-scape. Our most recent garden was built at the Chancellor's Hillside house, per request of Chancellor Subaswammy and his wife, Mala, highlighting their family's heritage and home country with species from India.
Volunteers: To date, the gardens have involved over 2,500 volunteers, including students, staff, faculty, and local community members and organizations. We've incorporated over 1.5 million pounds of UMass compost, recycled cardboard, and wood chips.
Student involvement: Our program serves as a source of inspiration and an outlet for involvement for countless students.  The gardens are designed and implemented by the student-led Permaculture Committee; a group of passionate students that engage and educate the campus community about permaculture and sustainability.
Harvests: We've harvested almost 4,500 pounds total of local, sustainable, healthy produce to UMass Dining Services.
Plant diversity: We have planted over 2000 fruit trees, berry bushes, herbs, flowers and vegetables, including an incredible diversity of over 200 different species.
Awards and Recognition: UMass Permaculture has won 8 national awards, including the White House Campus Champions of Change Challenge, for which we were voted the #1 college / university project by White House judges and the public, and invited to Washington DC for a special event with President Barack Obama in March, 2012.
Conference:  We host an annual conference, where over 160 participants from international colleges, universities, and businesses have come to learn why and how permaculture design is being used as the guiding framework for some of the most cutting edge sustainability programs around the world.
Sustainability Staff: The Sustainability Department includes 3 full time and 1 part time staff, as well as 8 student interns. Many of the staff members for UMass Dining's sustainability department are either current students or are graduates of the university who are involved in the UMass Permaculture Initiative.  UMass Dining also provides funding for the development of campus gardens, and produce is prepared and served in the Dining Commons each day.