UMass Permaculture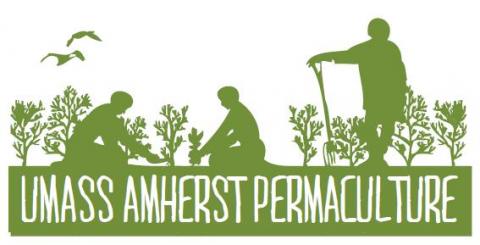 The UMass Permaculture Initiative is a unique and cutting-edge sustainability program that converts underused grass lawns on the campus into edible, low-maintenance, and easily replicable gardens. This initiative was created by students and then adopted and funded by our administration in 2010. Students and permaculture staff work together along with UMass Dining Services, the Campus Sustainability Initiative, and many other departments to demonstrate the vision of what a sustainable community and world can look like.UMass is one of the only public universities in the country implementing sustainable permaculture gardens directly on campus each year and serving the local, healthy produce in the university's dining commons.
Although the UMass Permaculture Initiative was born from just a few visionary students, we have grown considerably since our inception.  As a result of our expansion, the initiative has formed partnerships with three different branches within the UMass Amherst system.  The student-led UMass Permaculture committee, the Stockbridge School of Agriculture and, UMass Dining - all working together to achieve the same end.  To learn more, check out the History of the UMass Permaculture Initiative.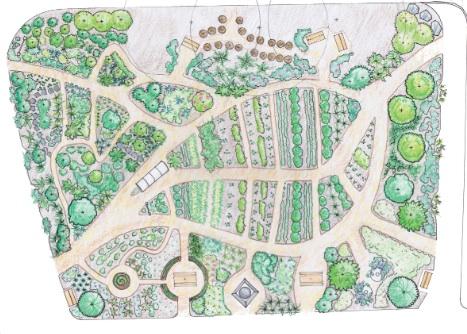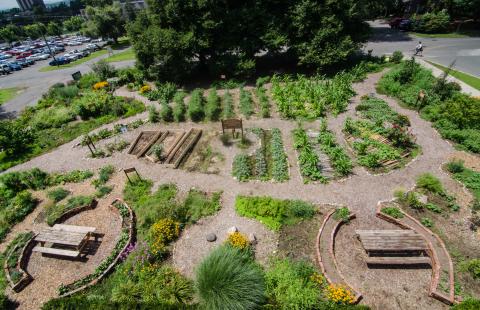 Questions? Email us at Info@UMassPermaculture.com 
---
What is permaculture? In short, permaculture is a merger of the words "permanent" and "agriculture" and a vision for creating a more sustainable world. Permaculture is a regenerative design system that involves people working together to create ecological and edible landscapes, low-impact buildings, and sustainable communities and economies. It is based on thoughtful observation of the patterns and relationships found in nature. Learn more about permaculture!
---
Want to learn more about the UMass Permaculture Initiative?
Read on to watch our documentary series, learn about our history, and meet our partner organizations. Plus, read our Harvest Your Health blog for permaculture health tips!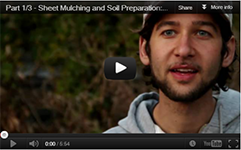 UMass Permaculture Documentary Series
UMass Amherst is one of the first universities in the nation to begin growing a permaculture garden directly outside of their dining halls to feed the campus community local, fresh, nutrient dense foods. This documentary series gives us a chance to tell our story in an engaging way in hopes to spread the word about the transformative power of permaculture. We strive to demonstrate in this documentary that our permaculture initiative is not just about growing food, but more importantly about growing community and changing paradigms. Watch it here!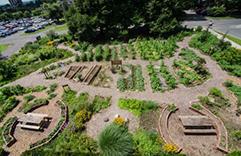 History of the UMass Permaculture Initiative
The UMass Permaculture Initiative has come a long way - from student project to a campus-wide initiative! This is the story of how the UMass Permaculture Initiative was created and our evolution of our program along the way.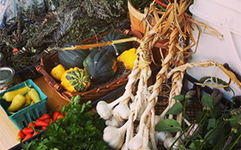 Harvest Your Health
The Harvest your Health blog features a variety of articles about how you can use permaculture in your daily life. Interesting articles will be featured on the site with regards to nutrition, cooking, exercise, sustainability, herbal medicine, and other useful topics. The goal of this section is to improve your life with helpful tips and information regarding your diet, garden, and lifestyle. Inquiries are encouraged, so if you would like to learn more about a particular topic, please send an email to ggdelle@gmail.com 
UMass Permaculture is proud to partner with a number of fantastic organizations in the Pioneer Valley and beyond. All have contributed to the success of the UMass Permaculture Initiative in some way, and we are grateful for the opportunity to work alongside them. Learn more about these groups!