Our Gardens
From Grass Lawn to Permaculture Garden in Under One Year
Franklin Permaculture Garden (Established 2010)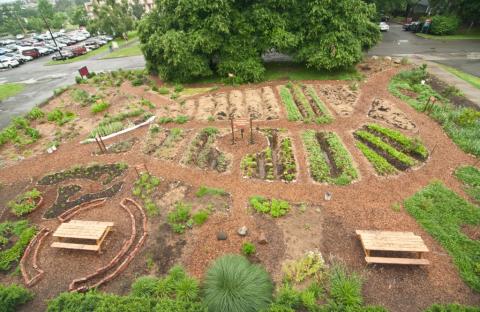 2.) Worcester Herb Garden (Established 2010)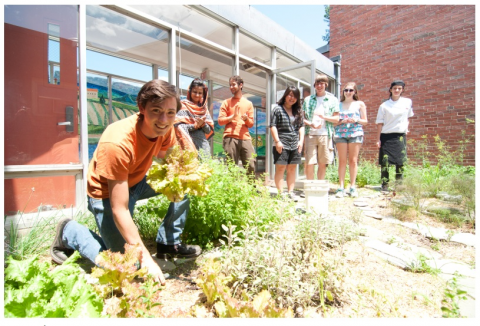 Class of 2012 Berkshire Permaculture Garden (Established 2011)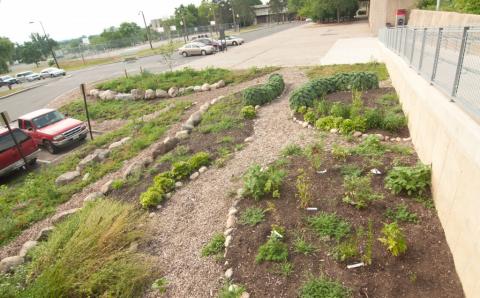 Hillside Permaculture Garden (Established 2013)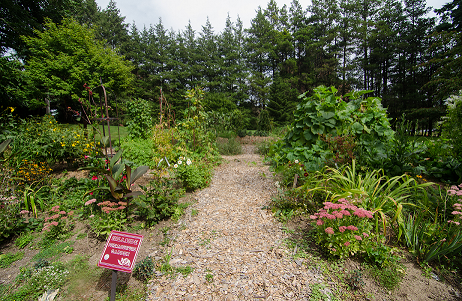 ---
The 3-Phase Cycle anyone can do
The Installation Process:
1) Sheet mulch phase:
An ecological, socially engaging, and low-cost gardening method – involves layering (not tilling) organic matter into a pre-existing base such as a grass lawn. The end product is healthy, productive soil from which high quality foods grow.
2) Design phase:
Work with stakeholders to design landscapes which accommodate as many needs as possible while growing good food and maintaining ecosystem health. In 2010, we held a design charrette (workshop) to encourage collaboration between students, faculty, staff, administration, and local community members for the creation of our first on-campus permaculture garden at Franklin Dining Commons.
3) Planting phase:
The diversity in a permaculture landscape is extremely important ecologically, as different plants attract pollinators, provide habitat and food to many small animals, and add important minerals to the soil each year that regenerate ecosystem health.