This semester Baby Berk continues to serve our award winning, freshly prepared food truck fare to the Umass Campus at large.  Follow @UmassBaby Berk on twitter to get the daily schedule.  Then come find us to get yourself a Baby Berk Burger, a Wasabi Steak Taco or some Sweet Potato Fries. 
Baby Berk brings the quality of UMass dining to you!
Open until 4AM on Fridays and Saturdays.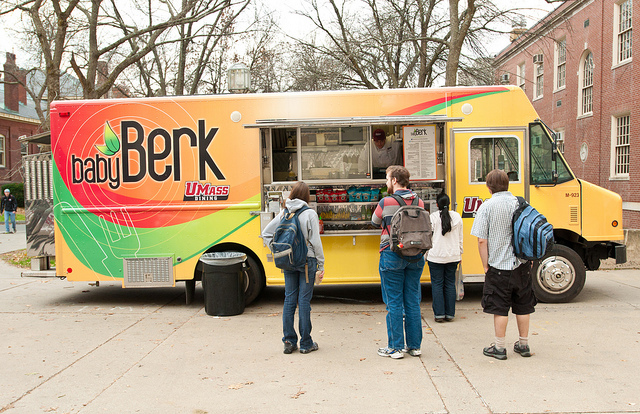 Our Location